Best Property Management London
If you are looking at this it means you are interested in getting the Best Property Management London or have acquired a property that needs managing. Lornham can offer you a bespoke service to help raise the potential of your property. Doing it alone can become very stressful, especially if this is your first acquisition. We can take the pressures away from you and give you a break to focus on the more important things. Lornham understands that not everyone who lives in London wants to invest in properties. That is why our service is also for international travellers that may not be in the area enough to manage the property themselves. This is where Lornham can step in. This is because we can provide local support, acting fast and resolving any issues that arise.
Keeping on top of the maintenance can be overwhelming. This is because you will want to find a reliable and affordable contractor to carry out the works. Luckily, Lornham already has contacts on hand so we can provide fast and efficient service.
Lornham will overlook all of the residential properties within your real estate. Even if you only have one property that needs managing, we can still take care of this. Therefore, no matter how big the portfolio of your properties. We will always take care of all our clients the same. In a professional and efficient manner.
What is Included in Our Best Property Management London
Life is so much easier when you only have to deal with one company. Luckily, Lornham does all of it. We will always value and let out your property to the highest calibre of tenants. This is because it is always important to have trust in the tenants living in one of your properties. Helping take away the worry that comes with letting out your property. We will take care of the boring side of things which include negotiating tenant agreements and getting you the best deal possible. No need to fear, we carry out reference checks on all tenants. Lornham will coordinate any repairs or maintenance on any property where applicable. Due to our long service within this industry, we can find you the best deals with our trusted suppliers and contractors.
Before allowing tenants into the house we will always ensure that the property insurance is all up and running. Don't worry, we know exactly where to find this.
As everyone knows, all tenant agreements will eventually come to an end. That is why we will continue to handle the tenant takeover. Making sure your property is occupied within a short matter of time. Helping you maintain a regular income from the properties.
If you want to find out more in-depth information on our Mayfair Property Management service, then please get in touch with our award-winning team.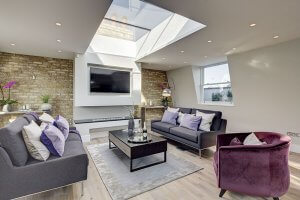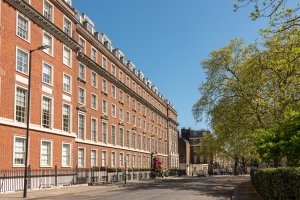 About Us
Lornham was founded in 2012 by Dominic Wertheimer who has an established reputation as a leading operator in Central London's property market. Rupert Wertheimer joined in 2016 and heads up the highly successful, best property management London department which covers both block management and tenancy management for landlords.
Our client base is as diversified as our property portfolio. Lornham's reputation has led to us advising purchasers and landlords from Great Britain, Dubai, Hong Kong and even as far afield as Australia.
If you require some guidance within the London property market then please do come and talk to us. Our office is in Marylebone and we welcome visitors.
Dominic Wertheimer – Founder & Managing Director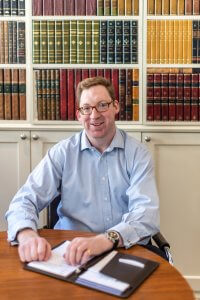 Dominic founded Lornham in 2012 having established himself as a leading operator in central London's residential property market.
Previously Dominic had formed a successful property development company in Knightsbridge having previously worked for a Family Office in Mayfair and been an estate agent in Central London.
Aside from work, Dominic enjoys travelling, squash, skiing and is a regular member of his local Church.
Rupert Wertheimer – Director of Property Management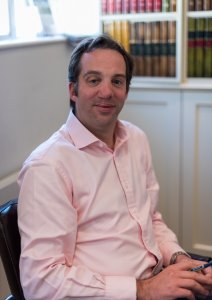 Rupert joined Lornham in 2016 having spent more than 15 years working in the London property market.
Prior to Lornham Rupert led a team of property managers at a well-known block management firm in Fulham. This followed management roles in London's lettings markets covering South Kensington, Chelsea and Richmond.
When not working Rupert is a keen cyclist and wine enthusiast.
Laura Snook – Property Manager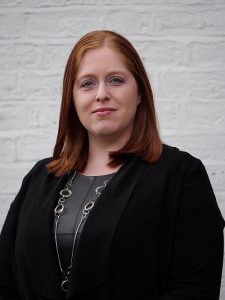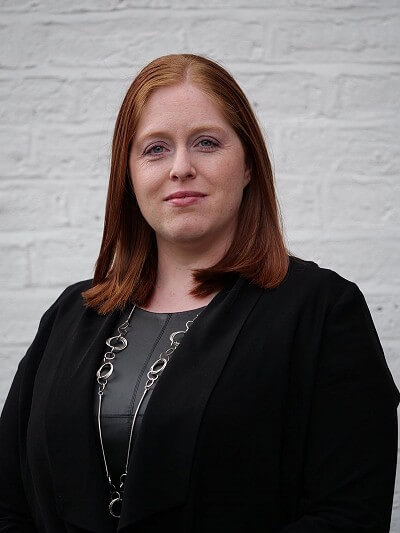 Laura joined Lornham in January 2019 from the Portman Estate.
In her previous roles, Laura has managed residential buildings in Central London and Surrey. She has also specialised in Fire Safety as well as Health & Safety in the residential property market.
Laura is a keen theatre enthusiast having been to 83 shows in 2019 and she shares this interest with her son.
Ayo Ogunleye – Property Manager (AST Portfolio)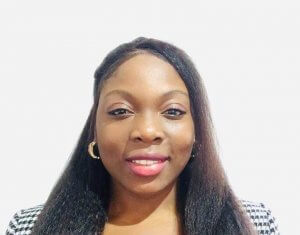 Ayo joined Lornham in January 2021 from a property protection company. Her previous roles have given her a breadth of experience as she has worked with high-profile clients with large portfolios to individual investors as well as developers.
Ayo manages Lornham's investment properties and is the main point of contact for our landlords. Her focus is delivering excellent customer service and always working tirelessly for her clients.
In her spare time, Ayo enjoys experiencing new cultures and is a budding house plant enthusiast.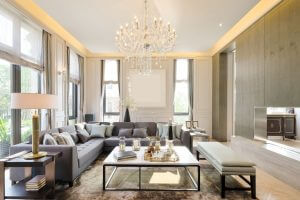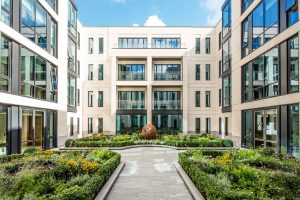 Other Services We Offer
Management
Lornham provides a highly personalised block management service through an experienced team based in our office in Central London.
London offers a wide variety of property and we appreciate that each block is unique. Therefore we assign a dedicated property manager for each building who manages the block according to an agreed mandate. This ensures that we deliver high quality and efficient service ensuring that issues are dealt with in a responsive and professional manner.
In addition to managing traditional buildings, we have become renowned for assisting property developers with new developments. This service ensures that the development is ready for occupation on the day of completion.
Property Acquisition
We acquire residential property both for owner-occupation and investment in Prime Central London. Our service is tailor-made for each client and this is an overview of what we do in order to take the client through the individual steps of acquiring a property in the UK.
Initial Consultation
We listen to our client's requirements identifying the budget, geographical area and type of property among other key parameters which helps focus the brief. In addition, we advise on current market conditions which help our clients have a complete understanding of the market.
Research
This brief is then taken to the market and we carry out extensive research including previewing multiple properties in order to compile a suitable shortlist for the client.
Property Viewings
Once we have discussed the shortlist with the client, we arrange a property tour to view all chosen properties. In addition to inspecting each property, we can guide our clients on their chosen area pointing out relevant amenities.
Negotiation and Deal Progression
We use our experience and long-standing relationships with estate agents to secure the chosen property and then oversee the transaction coordinating with lawyers, surveyors and helping arrange finance (if required) in order to ensure a swift transaction through to completion.
Contact Us or Find Out More